Welcome to
Contemporary Yoga
Teacher Training
"This training surpassed all expectations - challenging, inspiring, and deeply informative. It has opened my eyes to a whole new world of yoga!"
Bridget McNamara, 2017
"An investment in the rest of my life."
Sarah Hart, 2018
Welcome to Contemporary Yoga Teacher Training
"This training surpassed all expectations - challenging, inspiring, and deeply informative. It has opened my eyes to a whole new world of yoga!"
Bridget McNamara, 2017
"…an investment in the rest of my life."
Sarah Hart, 2018
The Yoga Teacher Training Program
Our Comprehensive Yoga Teacher Training Programs are flexible, affordable courses designed for students at all levels.
We are specialist teachers and have designed the programs to support you in an in-depth and comprehensive exploration of Yoga. As teachers we love working together and while we all come with our unique personality and approach, there is a synergy amongst us - we honour and encourage the process of being curious, of enquiry and of discovery.
The 200-Hour Yoga Teacher Training provides excellent foundations in human anatomy and movement, increases your awareness and understanding of the postures, and explores the philosophy of underlying yoga traditions.
Our 200-Hour Yoga Alliance Teacher Training is an indepth and comprehensive foundation for teaching yoga.
The 300-Hour Yoga Teacher Training refines and expands your expertise and proficiency in teaching and deepens your personal practice.
Fully explore how Developmental Movement Patterns grow into naturally aligned asana.
Discuss groundbreaking research into Human Anatomy & Physiology and its relevance to yoga.
Hands on with bones and muscles and how they work together in an asana practice.
Investigate the Biomechanics of Yoga with a focus on containment and stability.
Understand Postural Analysis, using yoga to restore natural balance and full range of motion.
Work with the subtle energies of the body to purify the nadis and touch the natural mind.
Yoga philosophy has the power to reshape your daily life
Gain confidence in your teaching skills and teaching practice.
Next 200 hour courses:
9 WeekendsMode,
April to August 2018
2x9 Days Mode,
August to Oct 2018
Early Bird $3250
Bridget McNamara
This training surpassed all expectations - challenging, inspiring, and deeply informative. It has opened my eyes to a whole new world of yoga!
Karla, Neal, Dyana and Vincent are all exceptional and skilled practitioners, whose authenticity and love of yoga shone throughout the duration of the course.
Jay Garman
I couldn't be happier that I chose to do my training with Vincent, Dyana, Neal and Karla at Contemporary Yoga Teacher Training.
Instead of pigeonholing myself into a particular style or approach, I've had an immensely rich exploration of yoga, from the ancient to the modern, offered by this range of true masters. My foundation will never be the same. I'm ready to share.
Mia Pistorius
This is an invaluable course that will expand your love and understanding of yoga beyond what you ever thought was possible! You will learn from such diverse teachers who all have a wealth of experience and knowledge, who truly care for and nurture your individual growth.
Yumi Drozdowski
What a transformational Yoga teacher training! These four amazing teachers create incredible alchemy in teaching Yoga. They create such a safe learning environment and there is wonderful support throughout.
I highly highly recommend the courses at Contemporary Yoga. I really enjoyed every moment.
Patrick Lamrock
This training offers so much for enriching your lifestyle as a whole. It has influenced how I approach my social, personal and professional life in ways I would never have envisioned.
Beautiful people sharing the beauty of life. 🙂
Anne de Brouwer
Thank you! I am inspired, amazed, changed, still learning, moved … this course has totally changed my view and perception of Yoga in a profound way.
Sarah Hart
Four generous and vastly different teachers combine to offer something more unique and valuable than expected. It is beyond yoga as I knew it — it was an investment in the rest of my life.
Neal, Karla, Dyana and Vincent don't tell you how it is. They share their wealth of knowledge, and introduce you to the teacher within and what you already are.
All lessons are applicable off the mat, creating what I imagine are sincere teachers of depth and with soul. Words can hardly express how grateful I am for what I learned with their guidance in just three weeks, the most important of which was connecting with myself and others in a truly authentic, supportive, caring and sustainable way that I can't wait to pay forward as a teacher. Thank you!!
Olivia Rysenbry
The 200 hour teacher training was an amazing immersive experience. The breadth of material was exceptional and I walked away with a new-found appreciation for all aspects of Yoga as a way of life as well as a wonderful practice.
You will take away from this course so much to help you on your journey - just brilliant.
Fiona Ross
I am extremely grateful to all the amazing teachers who have appeared at the right time on my journey, and who have enriched and inspired my life.
Contemporary yoga training has been the 'icing on the cake' and if you are 'stuck' or need a nudge in the right direction don't hesitate and sign up now! You will never regret it!
Sandra Palmer
The 300 hour yoga teacher training has surpassed all my expectations. The amazing blend of teachers results in a myriad of deep learning. Each teacher is an expert in their own area and shares their unique wealth of knowledge in a way which is easy to take on board.
This has truly been a transformative experience.
Yoga Teacher Registration Pathway
We are delighted and proud to be registered with two major Yoga organisations – Yoga New Zealand and Yoga Alliance.

Workshops and Events with the Contemporary Yoga Teachers
Faculty Teachers:
200-Hour & 300-Hour Yoga Teacher Training programs
Karla Brodie
Karla loves to share yoga in a simple, joyful, self renewing way. Her practical and intuitive approach leads students toward a deeper understanding of balanced posture and integrated movement.
Dyana Wells
Dyana introduces students into the core principles that underlie any spiritual enquiry, and takes them on fascinating journeys of discovery inside their minds and bodies. They explore the rich interplay between yoga and science.
Neal Ghoshal
Neal's teaching focuses on exploring and refining natural movement and alignment principles – learning to embody these principles in a way that takes our spiritual practice into our everyday lives.
Vincent Bolletta
Vincent encourages one to be curious about their yoga practice and offers a range of tools to support that enquiry including pranayama, asana, postural re-patterning and hands on enhancement.
Tension and agitation are the enemies of space; they restrict and inhibit. To be free and truly sense space, it simply becomes a matter of introducing ease. Ease is a barometer that guides our movements, our breath and our mind.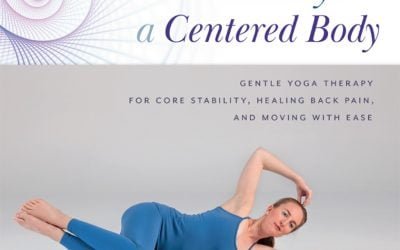 In a nutshell: an exceptionally clear and extremely practical guide to core integration, stability and support    I first came across Donna Farhi's books back in 2004 and was immediately hooked by her accessible, relevant and inspiring writing and teachings. Since...
read more
Dedicated to Excellence in the Investigation of Body-Mind Approaches to Yoga
The main focus of the Yoga tradition is the personal journey of self exploration, discovery and healing. From a common trunk rooted in the desire for freedom, it branched in many directions, flowering into a multitude of insights and revelations about life.
This training embodies this philosophy, supporting deep personal investigation with current learnings and technologies. Throughout history the Yoga tradition has honoured the past and transcended its limitations at the same time.
Our specialist teachers follow the latest investigations in the fields of movement, body-mind centering and Yoga therapeutics. They include the natural sciences, alongside in-depth studies of Patanjali's Sutras, Buddhist teachings and the Bhagavad Gita.
Yoga offers personal experience and personal accountability. Our teachers support students in their own explorations and teaching styles, with humour, wisdom and passion, with training, mentoring, meditation and private tuition.
Special Events
We regularly hold retreats, workshops and special events. One of our favourite venues is Mana Retreat Centre in the Coromandel. Here's our Art Of Resting friends from our 2015 Retreat, with Karla Brodie and Neal Ghoshal →
International Guest Teachers
As well as the full curriculum required within the Yoga Alliance certification trainings, we invite and include international guest tutors for specialist workshops.
Recent visitors include:
Lisa Petersen
Lisa is a Yoga Teacher, Therapist, Somatic Movement Educator and Body Mind Centering facilitator based in Ireland.
Fuyuko Toyota
Fuyuko is a certified iRest Yoga Nidra® teacher and Hatha Yoga teacher based in Australia.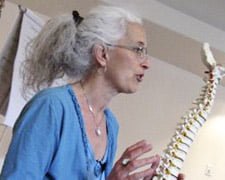 Leila Stuart
Leila, from Canada, teaches a three year Yoga Therapy course in Vancouver.