Meet Your Faculty Teachers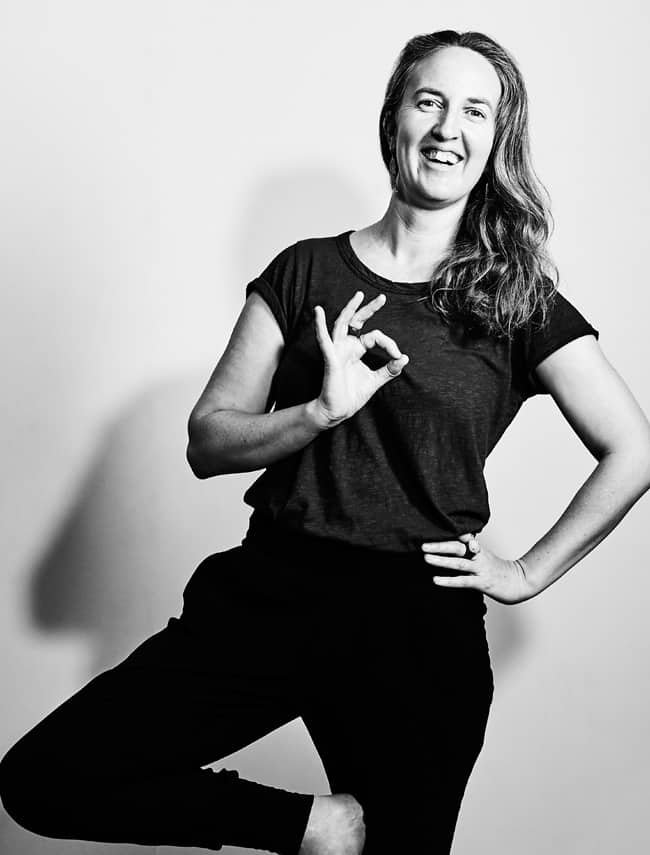 Karla Brodie
Core Faculty | Programme Director
Intuitive, honest, attentive, creative, joyful and full of expression — there's something about Karla that speaks directly to your insides, and suddenly you realise you have a newfound conversation with your inner world as well as you gain a deeper understanding of balanced posture and integrated movement.
Read more >>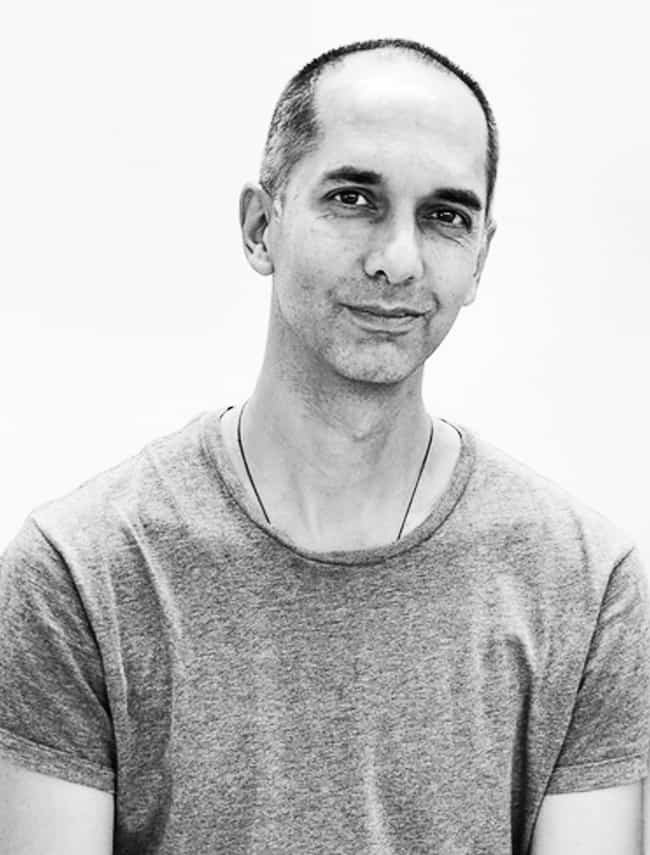 Neal Ghoshal
Core Faculty | Programme Director
When someone loves what they do with all of their heart, it emanates to everyone they work with. Neal is one of these people.
His teaching focuses on exploring and refining natural movement and alignment principles, and to embody these in a way that takes our spiritual practice into our everyday lives.
Read more >>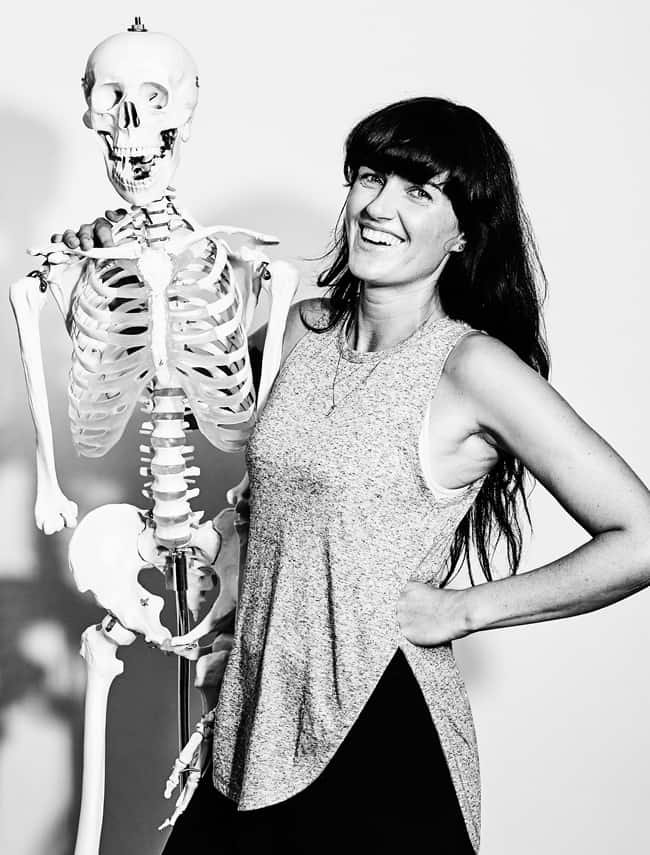 Haidee Stairmand
Core Faculty
Haidee brings a pragmatic approach to her teaching and offers students a clear, approachable and understandable way to develop their Yoga through self-sensing, and awareness.
She is passionate about making yoga accessible for all, enabling an individualistic approach.
She has a unique ability to connect to others in a simple but profound way and sees Yoga as a holistic therapeutic modality that encompasses traditional and contemporary approaches to the Practice.
Read more >>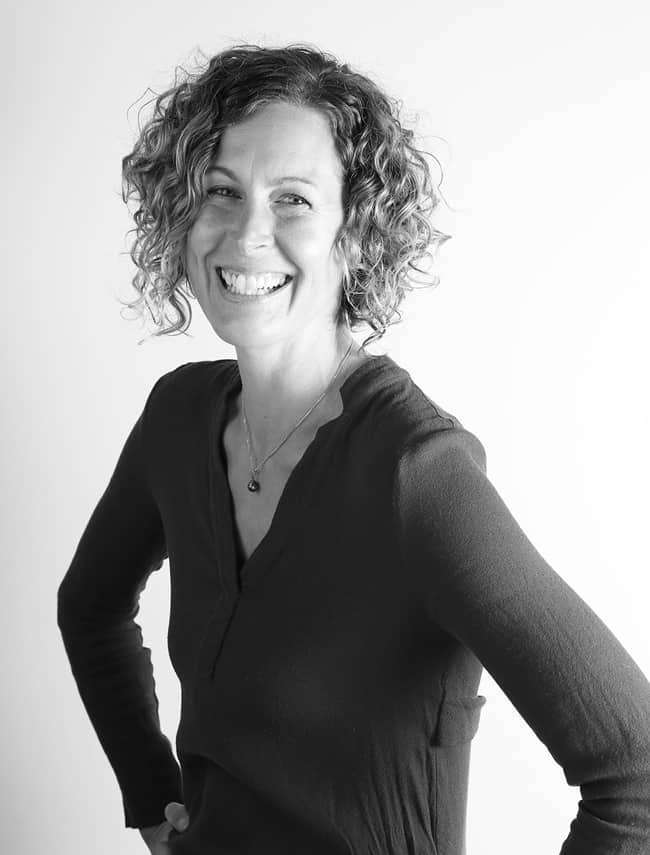 Sam Loe
Core Faculty
Sam's Yoga practice and teaching come from a somatic place of listening deeply within. She is passionate about sharing Yoga in a way that empowers and gives agency to her students through creating safe learning environments, invitational and choice based practices and ultimately supporting people to develop their own self-practice.
Sam is a certified iRest Teacher and in addition shares functional, therapeutic and restorative practices in her community, via classes, workshops and retreats.
Read more >>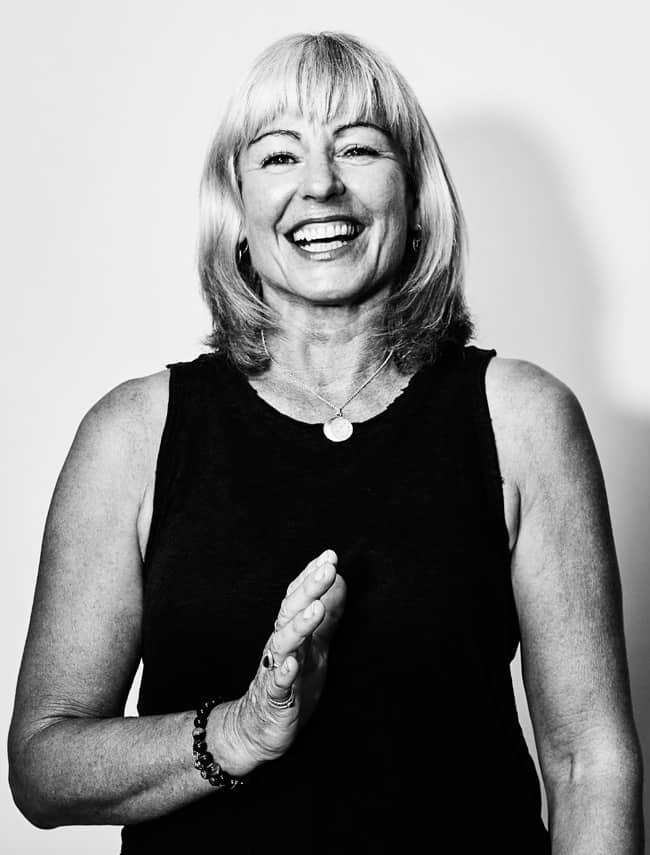 Sandra Palmer
Guest Faculty
As a certified psychologist I have always been interested in the relationship between the body and the mind and my masters thesis was in the field of psychoneuroimmunology.
I have a particular interest in the way Yoga can be used to provide balance and stillness (and consequently energy) in this fast-paced world we live in.
Read more >>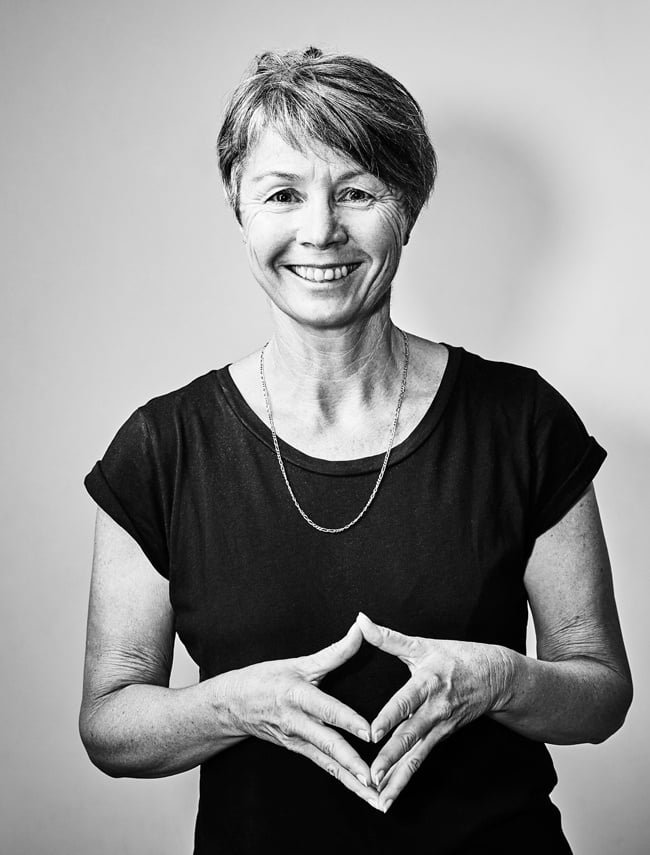 Sandy Farquhar
Training Administrator | Guest Faculty
You'll find Sandy on the end of most of Contemporary Yoga's emails as the point of contact for training information. She coordinates many of the interviews on our blog, and works alongside faculty in curriculum planning and development, as well as teaching on teacher training courses.
For more than 25 years Sandy was an academic, writer, early childhood teacher and teacher educator with interests in policy, philosophy and curriculum design and assessment. Prior to that, she spent 10 years in editing and publishing.
But her longest, ongoing gig (more than 35 years) and biggest commitment is her evolving practise of Yoga. She appreciates the many approaches to Yoga from Hatha and Iyengar through to Ashtanga and Restorative. Sandy is a passionate student of Yoga and enjoys mentoring and teaching gentle and somatic-informed Yoga to individuals and small groups.
Sandy completed her 200 hour teacher training with Contemporary Yoga (2017), followed by Restorative Teacher Training, and level 1 iRest Yoga Nidra. She was recently invited to join the YogaNZ council.
Suzanne Day
Guest Faculty | Marketing & visual communication
I often wonder about stars. About trees. About the mysteries of the universe; about creativity, beauty, the gossamer web of a spider, a single drop of dew.
This sense of wonderment has enticed me along many paths: from an aspiring art student, to studying graphic design, working in advertising as an illustrator then art director, a sojourn as a jeweller, an immersion in painting, a return to design, a foray into creative writing, studying astrology, tarot, plant medicine, alchemy, and magic.
Over the past 25 years I have worked in epic advertising agencies, boutique design studios, an underground workshop and from my lounge-turned-studio at home.
I have infinite gratitude for this plethora of experiences and places: each of which has enriched my creative process and woven a unique pattern and approach to the way I work and what I have to offer. Whatever I am working on, my ineffable aspiration is to create order, harmony and beauty. 
Every project is a magical new adventure: an invitation into infinite possibility, an opportunity to collaborate with people, nature and the cosmos, to weave a new reality and make a meaningful contribution to the world.
Your senior teachers have many decades of Yoga experience and teaching between them. We've practiced it all, and offer you an investigative and a transformational approach to movement, teaching and self-development that you'll carry far beyond the course.
Each of us teach with love and care, and our passion is to strengthen and shine light on your inner resources as a confident, skilled and soulful human, practitioner and teacher.
Our core faculty members are out there in the community teaching classes, please feel welcome to attend a class or a course to get a feel for our approach.
Karla Brodie and Neal Ghoshal are senior teachers with Donna Farhi on her internationally acclaimed yoga training programs. They are recognised within the New Zealand Yoga community as leaders in Restorative Yoga and in innovative, safe movement practices.
Karla Brodie co-ordinates and teaches within the Contemporary Yoga Centre in Remuera. She facilitates corporate wellness programmes (through Hum), workshops and residential retreats.
karlabrodie.co.nz
contemporaryyoga.nz
humbalance.co.nz
Neal Ghoshal teaches weekly classes and Restorative Yoga events on Waiheke, as well as workshops and retreats around New Zealand. His website is sacredmoves.com
Haidee Stairmand brings her passion, knowledge and experience of teaching Yoga and movement to all her classes and training sessions. Find her at revelyoga.co.nz
Sam Loe travels up from her home base in Nelson to share her expertise and experience gained over many years of teaching. Like Karla and Neal, her primary teacher is Donna Farhi. Like Neal and Dandra, Sam is also a certified iRest teacher. Sam's website is samloe.yoga
Sandra Palmer brings her wisdom and experience as a psychologist to share how to teach sensitively and be trauma aware. Find Sandra at integrativetherapy.co.nz
Vanessa Bailey, with her nearly 20 years experience in cutting edge marketing, will share how to grow your Yoga business. Vanessa co-runs Hum (humbalance.co.nz) with Karla, which brings breath and movement programmes to businesses in New Zealand.
Each are experts in their field and have the common goal of delivering excellence in every class, course and workshop.