Restorative Yoga Training 2024
with Karla Brodie and Neal Ghoshal, with guest tutor Tui Williams
8 Days of Training over 2 long weekends
Part 1: dates coming soon
Part 2: dates coming soon
(over 70 hours of training)
Part 1: $800
Part 2: $800
Paid together + certification: $1475

(Full course is normally: $1600)
Join Karla, Neal and guest tutor Tui Williams for a deep dive into the art and practice of Restorative Yoga.
Karla and Neal are passionate about Restorative Yoga and have over two decades developed a unique and innovative approach to this very nourishing practice. In essence they see Restorative Yoga as a well-being practice.
Our Restorative Training is in two parts - students and lovers of Restorative Yoga are welcome to attend part 1 and the full teacher training certification includes part 1 and 2.
Part 1:
The essential principles, postures and practices of Restorative Yoga
This four-day immersion introduces the history, seed shapes and essential principles of Restorative Yoga This training is a retreat into the essential principles of support, containment, ease and self-renewal.  This training includes an in-depth class on emerging Polyvagal and nervous system thinking and theories with guest tutor Tui Williams.
Each day begins with a gentle movement practice, themes and essential teachings include breath, yielding, the fluid body, organ support and meditation in movement.
The morning and afternoon sessions are a balance of theory and practice. This training also includes an afternoon of Restorative  with live piano playing by musician and psychotherapist Simon Banks.
Neal will also share an introduction to iRest Yoga Nidra®. Yoga Nidra is a deeply restful and healing practice which re-connects us to our essential, true nature, which is always whole and at ease.
Participants will receive a comprehensive workbook that will support personal practice and sharing simple and nourishing Restorative practice with friends and family.
Part 2:
Diving deep and teaching Restorative Yoga
The second four day immersion includes exploring the educational or pedagogical model that supports creating a safe, ethical, trauma informed learning and resting environment.
Participants explore more Restorative postures, class planning, case studies, voice, holding space theory, and practices unique and essential to offering Restorative Yoga classes.
There are a number of teaching practicums within the training including a community afternoon where some of Karla's weekly Restorative students come in to receive and offer feedback to trainees, this is always a rich and heartfelt highlight of the training. The skills and principles learned will complement any Yoga teacher wanting to create a deeply nourishing experience of rest in Yoga practice.
Much of the training is co-taught by Karla and Neal adding a rich and supportive layer to the training. Opportunities to understudy Karla at the Contemporary Yoga Centre post training are available.
"The quieter you become, the more you are able to hear." Rumi
"Rest is the conversation between what we love to do and how we love to be. Rest is the essence of giving and receiving; an act of remembering, imaginatively and intellectually, but also psychologically and physically…
The template of rest is the natural exchange of the body breathing, the autonomic giving and receiving that forms the basis of and the measure of life itself."
David Whyte
Meet Your Faculty Teachers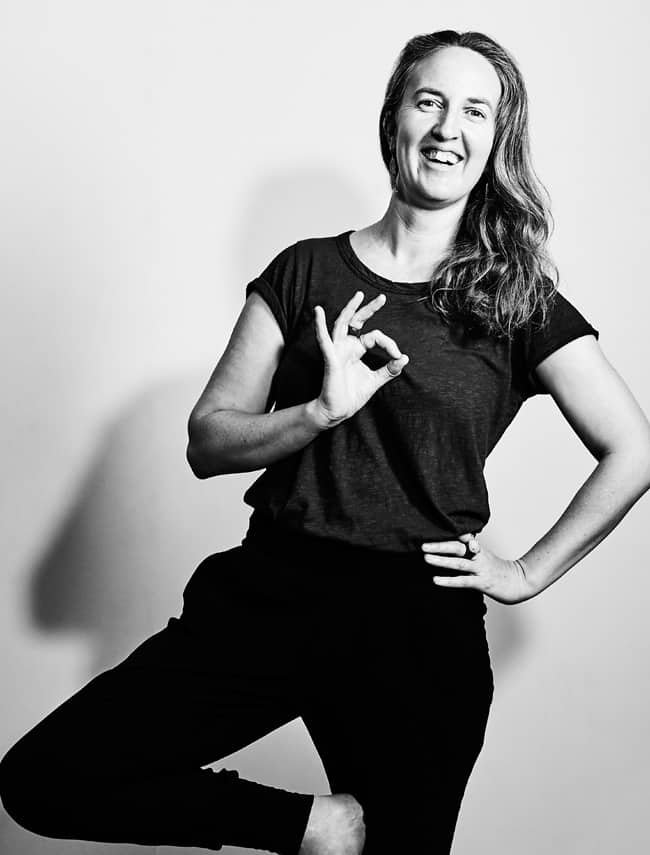 Karla Brodie
Core Faculty / Programme Director
Intuitive, honest, attentive, creative, joyful and full of expression — there's something about Karla that speaks directly to your insides, and suddenly you realise you have a newfound conversation with your inner world as well as you gain a deeper understanding of balanced posture and integrated movement.
Read more >>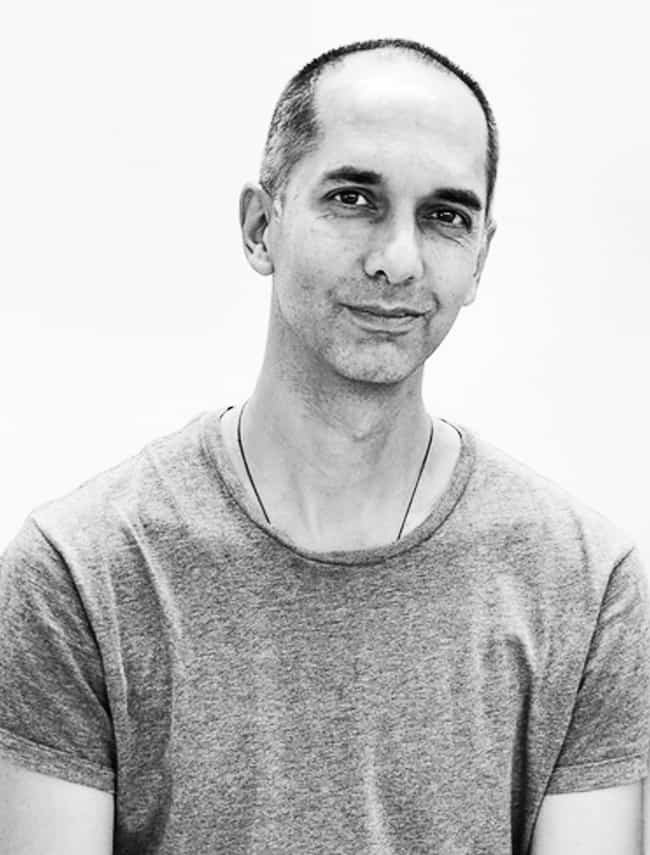 Neal Ghoshal
Core Faculty / Programme Director
When someone loves what they do with all of their heart, it emanates to everyone they work with. Neal is one of these people.
His teaching focuses on exploring and refining natural movement and alignment principles, and to embody these in a way that takes our spiritual practice into our everyday lives.
Read more >>
Tui Williams
Somatic Coach and Therapist
Tui is a somatic coach and therapist. She brings together a variety of modalities from over a decade in the healing and personal transformation space, drawing on extensive training in coaching, Somatic Experiencing™, Therapy, DARe™ (Attachment Repatterning), Yoga, trauma healing and the autonomic nervous system.
She is passionate about the power of Restorative Yoga in bringing us back to ourselves. She believes this work is about supporting people to access their own innate ability to heal and grow.
Tui contributes to our Restorative Yoga teacher training.
tuiwilliams.com >>
Emma Willis
This was a really warm, exciting, encouraging and profound learning experience. The facilitation was awesome and there was such a wonderful sense of community amongst the practitioners.
A beautiful balance of life-to-life and individual learning. I am so inspired to continue with the practice and to find ways to integrate it into other areas of my life and to share it with others.
Nanxi Chen
I have discovered a pathway to my true "being".
Sally
There was a profound truth and ease present here that made it possible to discover some of one's own profound truths and ease.
Meghann Stewart
The manual is an amazing resource and always will be.
Tui Williams
Karla and Neal are incredible. They are truly exceptional teachers. They have such care, and hold such safe, honouring spaces, in a way I haven't experienced with any other Yoga teachers.
They are truly committed to this work on such a deep level, and you can tell that from the way they are in the world. I am awed by how ahead of their time they are in this work, and think it is really groundbreaking.
I haven't found anyone doing it the way they are. I can't wait for their book to come out!! I highly highly HIGHLY recommend working with them.
Katrina Kidson
Karla and Neal - Thank you for such a beautiful weekend. I have arrived back into the stillness within.
Antonella
Thanks Karla and Neal for the amazing weekend. It was a beautiful gift to be here. Your peaceful and loving energy certainly made the weekend special.
Stephanie Leighton
Restorative Yoga is the warm and encompassing hug I had been craving. The level of care, creativity, and personalization that Contemporary Yoga brings to the practice is incredibly special.
The love for this practise that Karla and Neal share shines through their teaching. They both hold these explorations with such wisdom and grace. Their embodiment of kindness and nurturing fills the space and is felt by all who attend these trainings.
The chance to deeply rest is a great gift. This training has been an incredible gift for me and I am excited to share the teachings with others.
Karen Ross
Being on retreat with you Karla and Neal is so utterly nourishing, relaxing and restoring. You both live and embody your teachings which makes the experience even more special. Thank you.