200 Hour Yoga Teacher Training for 2018 in Auckland
Training Designed for You and Your Practice
In this 200 hour Yoga teacher training, four highly experienced and respected yoga teachers joined together to create the Centre for Contemporary Yoga Studies. With over 80 years of yoga practice and teaching experience between them, Dyana, Karla, Neal and Vincent have one key aim - to deliver excellence in all their classes, workshops and courses.
Together they designed, developed and presented 12 yoga teacher training courses over the past years, a combination of 200-Hour and 300-Hour Yoga Alliance accredited programs. The 130 trainees from those courses have provided glowing testimonials. The teachers are now known throughout the yoga community for these highly regarded, comprehensive  programs.
New initiatives run alongside the trainings, including professional development workshops, private tuition and year-long mentoring - supporting you through your whole yoga journey.
Karla and Neal are senior teachers with Donna Farhi's on her yoga training programs. Dyana comes from the background of teaching medical science at Wellpark College and a thirty year teaching apprenticeship in Buddha Dharma, while Vincent's yoga therapy workshops overseas now include a 200-hour yoga teacher program in China.
If you're interested in getting right down to the DNA of yoga, the Centre is the place for you.
Early registration recommended as numbers are limited to ensure quality of training.
Weekend Mode 2018
Autumn and Winter 2018:
9 weekends over five months
Location: St Heliers Centre

April 28-29, May 12-13,May 26-27
June 9-10, June 23-24, July 7-8
July 21-22, August 4-5, August 18-19
 9-Day Intensives 2018
Part 1 :: 25 August - 2 September
All courses include 3 key streams:
Olivia Rysenbry
The 200 hour yoga teacher training was an amazing immersive experience. The breadth of material was exceptional and I walked away with a new-found appreciation for all aspects of Yoga as a way of life as well as a wonderful practice.
You will take away from this course so much to help you on your journey - just brilliant.
Jay Garman
I couldn't be happier that I chose to do my training with Vincent, Dyana, Neal and Karla at Contemporary Yoga Teacher Training.
Instead of pigeonholing myself into a particular style or approach, I've had an immensely rich exploration of yoga, from the ancient to the modern, offered by this range of true masters. My foundation will never be the same. I'm ready to share.
Mia Pistorius
This is an invaluable course that will expand your love and understanding of yoga beyond what you ever thought was possible! You will learn from such diverse teachers who all have a wealth of experience and knowledge, who truly care for and nurture your individual growth.
The 200 Hour Yoga Teacher Training journey
Including Yoga Alliance Training in Auckland, New Zealand.
Four specialist teachers stay involved throughout the whole course, providing investigations to enrich your understanding and practice of yoga.
The combination of yoga-focused anatomy and physiology, with the principles of biomechanics, functional yoga and developmental movement patterns, allows you to develop a full and authentic approach to yoga.
The yoga philosophy aspect puts asana practice into the larger context of a spiritual practice.
Email all queries to Dyana Wells on info@yogateachertraining.nz
You will feel confident to teach a basic yoga class safely and creatively at the end of the training.
Fees include an extensive and professional training manual which is an invaluable resource for teaching and yoga practice for years to come.
200-Hour training is designed to assist you to:
Embark on a flexible and meaningful career, enabling you to help others
Enhance personal development and deepen your transformational journey
Gain international recognition to optimise worldwide opportunities
The 200 hour Yoga Teacher Training Weekend Mode 2015
A Wonderful Location
All 200 hour trainings are at St Heliers, one of Auckland's beautiful seaside suburbs. With upmarket shops and cafes, a perfect swimming beach and an easy walk to the training venue, you can think of this as a perfect yoga holiday.
The 20-Day Yoga Teacher Training in january is also designed as a yoga retreat, allowing you to fully immerse in the training, with the added advantage of two 'rest day' breaks.
More about our training locations >>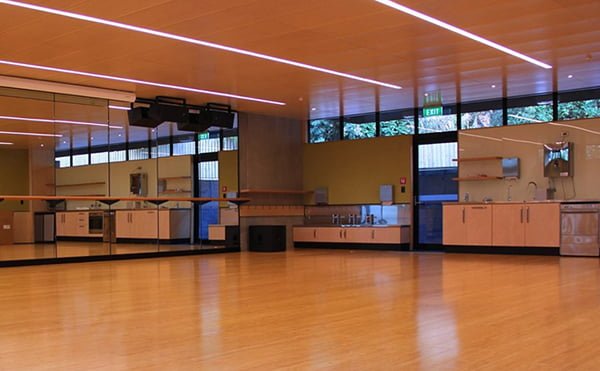 Perceiving the body from the spaces within it and its content that inhabits that space can give movement and the practice another dimension of sensing and ultimately a new experience.
Vincent Bolletta
Yoga Teacher Registration Pathway
We are delighted and proud to be registered with two major Yoga organisations – Yoga New Zealand and Yoga Alliance.

Part I Yoga Teacher Training
170 hour intensive program of face-to-face classes:
Fully explore how Developmental Movement Patterns grow into naturally aligned asana.
Discuss groundbreaking research into Human Anatomy & Physiology and its relevance to yoga.
Hands on with bones and muscles and how they work together in an asana.
Investigate Yoga Biomechanics with a focus on containment and stability.
Understand Postural Analysis, using yoga to restore natural balance and full range of motion.
Work with the subtle energies of the body to purify the nadis and touch the natural mind.
The Yoga tradition is about meeting each moment with presence and openness.
Yoga philosophy has the power to reshape your daily life
Gain confidence in your teaching skills and teaching practice.
Class Times
The sessions start at 7:30 am and finish at 6:30 pm each day.
There is a break for breakfast at 9:00am. Lunch is from 1:30-2:30pm.
The intensive 20-day full programs are planned to run from a Wednesday to Sunday with two free days at day 7 and day 14.
Daily Schedule Example
7:30-9:00am Asana Class with key focus
9:30-11:30am Yoga Philosophy & Applied Yoga
11:30-1:30pm Methodologies & Technologies
2:30-4:30pm Anatomy & Physiology
4:30-6:30pm Practical Applications & Teaching skills
Benefits of our Comprehensive Yoga Teacher Training
Flexible Training options. Weekends and intensives available.
Experience the synergy of a team of highly experienced teachers
A thorough and comprehensive holistic curriculum
Transform your yoga practice through investigation and enquiry
Strengthen your teaching skills through a mentored apprenticeship
Yoga Alliance accreditation for both 200 Hour and 300 Hour
Grow your qualification levels with Professional Development workshops
Yoga Alliance Accreditation 
Graduates of our Yoga Teacher Training courses can apply for international accreditation through Yoga Alliance.
Yoga Alliance teacher training is offered in two segments, 200 hours and 300 hours, permitting teachers that complete their trainings to become either a RYT 200 or a RYT 500. 
For more details please visit the Yoga Alliance website at www.yogaalliance.org
Yoga Techniques & Methodologies 
You will learn valuable techniques to enhance your own yoga practice as well as gain the skills to teach yoga principles to others in a safe and relaxed environment:
The value of experiencing and investigating Functional Yoga
Spinal Awareness and practices for Spinal Health
Fluid Support – Breath and Vinyasa Flow – The Art of Salute To the Sun
Finding The Ground – Yielding, Gravity, Breath. Theory and Practice
Stability, Balance, Neutrality – Foundations and Moving through the Field of Stillness
Teaching Inversions – Fundamentals, Safety, Contra-Indications, Set up
In real learning the student is always gaining increasing degrees of self-reliance, self-confidence and self-responsibility. All teachings should be assessed in terms of the independence it creates.
Donna Farhi
Rob Dawson
I could not be happier to have chosen this course. It has completely exceeded any expectations.
I feel I have developed my own opinions and rational for how I will approach teaching, and that I am prepared well for the challenge that awaits me.
I think it speaks so highly of the quality of training that you can produce 15 skilled and confident teachers who have very different styles instead of just pumping out carbon copies of yourselves.
Anne de Brouwer
All the teachers are truly experts in what they do and their passion is infectious. I would recommend this to anyone wanting to do a yoga teachers training. It was much more that that, it was a life changing amazing experience.
Thank you I am inspired, amazed, changed, still learning, moved. I am inspired to keep on learning and exploring and this course has totally changed my view and perception of yoga in a profound way.
Kelly Watkin
This is a truly unique Yoga Teacher Training.
The wealth and depth of knowledge and experience of four exceptional teachers woven passionately with a focus on personal inquiry and active exploration, provides a foundation for students which inspires, empowers and transforms. Immense gratitude for a profound learning journey.