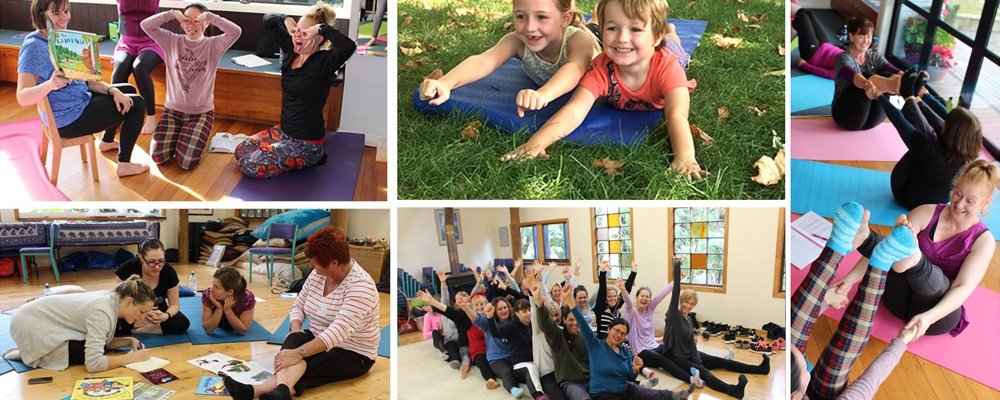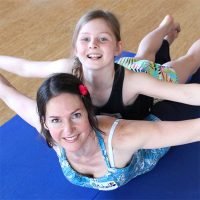 Michaela Sangl
Michaela is one of the most experienced teachers of yoga for children in New Zealand and the founder of Yogi Kids Professional Development. Her primary focus is now sharing her wealth of knowledge with educators, yoga teachers, practitioners and caregivers.

Michaela is a qualified 95hr Children's & Teens Yoga Teacher (US Yoga Alliance). She is also certified with Contemporary Yoga (200hr IYTT), Samadhi Family Yoga, Rainbow Yoga in both Childrens' and Partner Yoga and in Yin Immersion with Joe Barnett.

Her mission is to empower as many loving adults as possible to share their own 'Yoga magic' with their tamariki and in doing so, help the next generation deal with challenges and navigate life on this magnificent planet!

Michaela has also gained an honours degree in architecture and a post-grad scholarship at the Fine Arts HdK university in Berlin, has sung with the NZ opera, opened the Berlin Australasian film festival as a singer-songwriter and has had 20 children's books published internationally as an illustrator.

All of which means that she needs to do a daily down dog. Her greatest joy: being mum to Isla, b. 2004!

Since 2012, Michaela has taught kids, family and teen yoga in Devonport, Ponsonby, Grey Lynn and Titirangi, at numerous schools and preschools around Auckland and at Yoga festivals and events.
Professional Development trainings include Storybook Yoga, Story Yoga: The Magical Zoo, and Story Yoga Journeys: Africa to Hawaii with in-house options and other workshops such as Breathe, Stretch and Shine in the pipeline.
Kids Yoga and All Yoga
Dancing, Singing, Acting, Illustrating and Writing
Some people are good at yoga, but not good with kids; some people are good with kids, but not at yoga (like me).

Michaela is great at both! Add to this her wonderful voice and creative thinking and you have a yoga class that is fun, highly imaginative and leaves kids in a really positive and relaxed state.

Highly recommended!
CRAIG SMITH, AUTHOR OF THE WONKY DONKEY
Qualifications / Teacher Level
Michaela is a 95-hour Children's & Teens Yoga Teacher (US Yoga Alliance). a certified Rainbow Kids Yoga teacher and Samadhi Family Yoga instructor.

She completed her 200-hour Yoga Teacher Training, with Contemporary Yoga.

Other trainings include a Yin Immersion Teacher Training with Joe Barnett and a Partner and Community Yoga certification with Rainbow Yoga in Australia.
Please note:
We are proud to profile these teachers who have been through our trainings. However, we take no responsibility for your experience in their classes and workshops. We highly recommend you connect and talk with teachers first before attending their classes.