Increase your Yoga skills with a 12-month Mentoring Program
Vincent Bolletta leads a mentoring program over 12 months that encompasses both theory and practical aspects of yoga. You will gain deeper understanding of yoga practice and how it impacts yourself and those you may be in a position to teach.
Based on his experience as a teacher and Yoga Therapist, the program assists students and teachers alike to understand individual student needs and adapt their teaching to suit.
Central to the mentoring program are weekly, individual guided tuition sessions, alongside personal practice programs. Each student will be required to keep a diary of their practice sessions.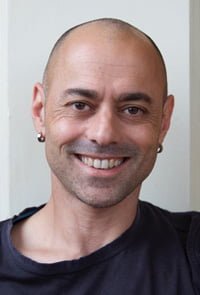 The training aspect covers both Western and Eastern principles and methodologies. Topics will vary from biomechanics to therapeutic practices and class delivery.
The face-to-face mentoring takes place over one 6-hour day per month (on a weekend), augmented by half-hour weekly Skype sessions.
You will be encouraged to inquire and explore, as well as ask relevant questions that challenge the constructs and opinions that people hold.
On completion there is an assessment on the theory and practical applications of yoga covered in the course.
Participant numbers are limited to ensure the highest quality. 
Fees are set at $120.00 per month for the duration of the course.
Early Registration recommended as numbers are restricted.