Dedicated to Excellence in the Investigation of Body-Mind Approaches to Yoga
The main focus of the yoga tradition is the personal journey of self exploration, discovery and healing. From a common trunk rooted in the desire for freedom, it branched in many directions, flowering into a multitude of insights and revelations about life.
The Centre embodies this philosophy, supporting deep personal investigation with current learnings and technologies. Throughout history the yoga tradition has honoured the past and transcended its limitations at the same time.
Our specialist teachers follow the latest investigations in the fields of movement, body-mind centering and yoga therapeutics. They include the natural sciences, alongside in-depth studies of Patanjali's Sutras, Buddhist teachings and the Bhagavad Gita. 
Yoga offers personal experience and personal accountability. Our teachers support students in their own explorations and teaching styles, with humour, wisdom and passion, with training, mentoring, meditation and private tuition.
The Yoga Teacher Training Program
Our Comprehensive Yoga Teacher Training Programs are flexible, affordable courses designed for students at all levels.
We are specialist teachers and have designed the programs to support you in an in-depth and comprehensive exploration of Yoga. As teachers we love working together and while we all come with our unique personality and approach, there is a synergy amongst us - we honour and encourage the process of being curious, of enquiry and of discovery.
The 200-Hour Yoga Teacher Training provides excellent foundations in human anatomy and movement, increases your awareness and understanding of the postures, and explores the philosophy of underlying yoga traditions.
Our 200-Hour Yoga Alliance Teacher Training is an indepth and comprehensive foundation for teaching yoga.
The 300-Hour Yoga Teacher Training refines and expands your expertise and proficiency in teaching and deepens your personal practice.
 Full Info and Registrations >>
Fully explore how Developmental Movement Patterns grow into naturally aligned asana.
Discuss groundbreaking research into Human Anatomy & Physiology and its relevance to yoga.
Hands on with bones and muscles and how they work together in an asana practice.
Investigate the Biomechanics of Yoga with a focus on containment and stability.
Understand Postural Analysis, using yoga to restore natural balance and full range of motion.
Work with the subtle energies of the body to purify the nadis and touch the natural mind.
Yoga philosophy has the power to reshape your daily life
Gain confidence in your teaching skills and teaching practice.
Thank you! I am inspired, amazed, changed, still learning, moved … this course has totally changed my view and perception of Yoga in a profound way.

Anne de Brouwer, January 2016 Training

Our Senior Yoga Teacher Training Tutors
Vincent Bolletta
Vincent encourages one to be curious about their yoga practice and offers a range of tools to support that enquiry including pranayama, asana, postural re-patterning and hands on enhancement.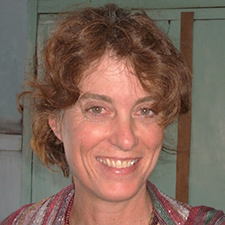 Dyana Wells
Dyana introduces students into the core principles that underlie any spiritual enquiry, and takes them on fascinating journeys of discovery inside their minds and bodies. They explore the rich interplay between yoga and science.
Karla Brodie
Karla loves to share yoga in a simple, joyful, self renewing way. Her practical and intuitive approach leads students toward a deeper understanding of balanced posture and integrated movement.
Neal Ghoshal
Neal's teaching focuses on exploring and refining natural movement and alignment principles – learning to embody these principles in a way that takes our spiritual practice into our everyday lives.
Workshops and Events
Wise Body Yoga Workshops with Dyana Wells
4 monthly Sunday workshops with a focus on the Elements. Creative Investigations To Uncover Self As World, World As Self. A program of discussion and exploration into our kind heart and expansive body. Coming home to the body is the first step of healing.
Equanimity and the Air Element
In air we find equanimity, and freedom from preferences and our likes, dislikes and indifferences.
Email Dyana on info@yagateachertraining.nz for further details.
The Mentoring Program
The Centre For Contemporary Yoga Studies offer Yoga practitioners and teachers a mentoring program with faculty members.
Special Events
We regularly hold retreats, workshops and special events. One of our favourite venues is Mana Retreat Centre in the Coromandel. Here's our Art Of Resting friends from our 2015 Retreat, with Karla Brodie and Neal Ghoshal →
International Guest Teachers
As well as the full curriculum required within the Yoga Alliance certification trainings, we invite and include international guest tutors for specialist workshops. Recent visitors include: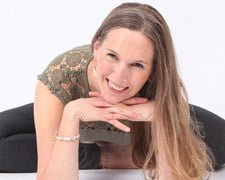 Lisa Petersen
Lisa is a Yoga Teacher, Therapist, Somatic Movement Educator and Body Mind Centering facilitator based in Ireland.
Fuyuko Toyota
Fuyuko is a certified iRest Yoga Nidra® teacher and Hatha Yoga teacher based in Australia.
Leila Stuart
Leila,from Canada teaches a three year Yoga Therapy course in Vancouver.